Verhaar Omega BV OEGSTGEEST, Netherlands

Established in 1967, Verhaar Omega is a leading brand in bow and transverse thrusters for inland and seagoing vessels, and a renowned leader in the market for nitrogen and compressed air systems. The company has a reputation for equipment that meets the highest standards of Dutch quality Verhaar Omega is a family-run business based at the heart of the Dutch shipbuilding industry. Our in-house experts in design, engineering and production partner with a pool of specialised subcontractors to offer a dedicated service. The company's medium-size allows us to combine a comprehensive range of options with maximum flexibility. All Verhaar Omega clients enjoy 24/7 service.

unselect all/select all
You have 0 products selected
BOW THRUSTERS
Send enquiry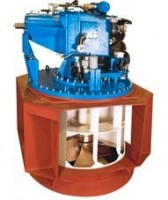 Today over four thousand Verhaar Omega thrusters have been installed on inland and seagoing vessels around the world
Nitrogen Generator
Send enquiry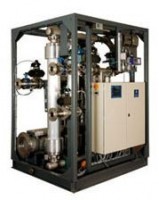 Our range of nitrogen generators varies from the smallest unit producing 15 nm3/hr to the larger units with a capacity of 5500 nm3/hr. All are rated at a nitrogen purity of 95%. Nitrogen gas can be generated with purities up to 99.9%.